As a property owner or manager, it's important to obtain complete and accurate information in a timely manner. As a full service tenant screening company, our unique screening tools will protect you from potential problems, saving you time, frustration, legal fees and lost rent. Through one-on-one consultation, our representatives can provide product training to insure your staff has a thorough understanding of the objective data that is being provided.
Tenant Screening is our specialty! Our goal is to provide the products and the knowledge necessary to make the most informed decision for the best possible tenants. We not only provide you with a comprehensive and easy to read credit report, but we also maintain a superior database of Unlawful Detainer filings (Eviction Check). While it is imperative to understand your prospects credit worthiness, it is also pertinent to explore their rental history through our Unlawful Detainer database.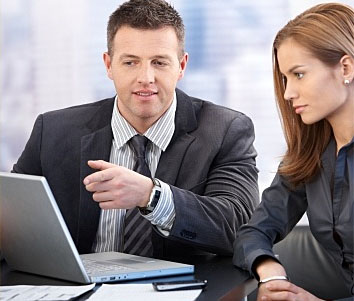 Many of our clients take advantage of the option to obtain Criminal Record searches when screening their tenants. At NCR, we have access to criminal records throughout the nation.
In addition, we have designed our service to relieve you of the tedious work in verifying Employment and Landlord History reports by having trained specialists handle all of these requests. These services are available via our internet website, which is accessible 24-hours a day, seven days a week.