As a leader in the federally assisted housing industry, and an active member of NAHRO (National Association of Housing and Redevelopment Officials) and AHMA (Affordable Housing Management Association), it is always our goal to remain knowledgeable and educate our clients regarding HUD's unique One Strike screening requirements.
Government assisted housing programs provide an essential service to families in need. With over 30 years experience, we understand the unique requirements of government agencies and have developed an effective background screening program to provide accurate, thorough and timely background information. Our website has provided a variety of organizations of all sizes and locations a streamlined process to increase efficiency.
In addition, National Credit Reporting is one of the few screening companies selected by the Federal Bureau of Investigation (FBI) as an authorized FBI channeling agency to collect and submit fingerprints to the FBI's Criminal Justice Information Systems (CJIS) division. Our progressive screening services has enabled us to secure relationships with over 100 Public Housing Agencies nationwide.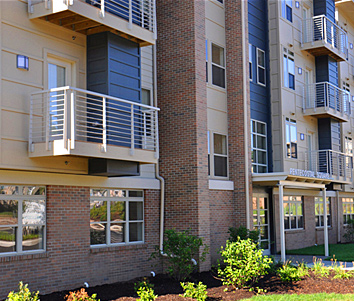 Furthermore, with NCR as your compliance consultants, we will support your staff in determining the most cost-effective means of examining new applicants while "flagging" the records for your Fraud Detection group. Not only will you receive the required screening information, but you will also have the majority of the facts needed to investigate unauthorized tenancy, unreported income and any criminal activity.